Comprehensive Services Tailored to Your Pet's Needs
At LD Veterinary Hospital, we offer a range of specialized services designed to cater to the unique requirements of your furry companions. From routine checkups and vaccinations to advanced diagnostics and surgical procedures, our dedicated team is committed to ensuring your pets receive the highest standard of care and attention they deserve. Your pet's health and well-being are our top priorities, and we are here to provide the services they need to thrive.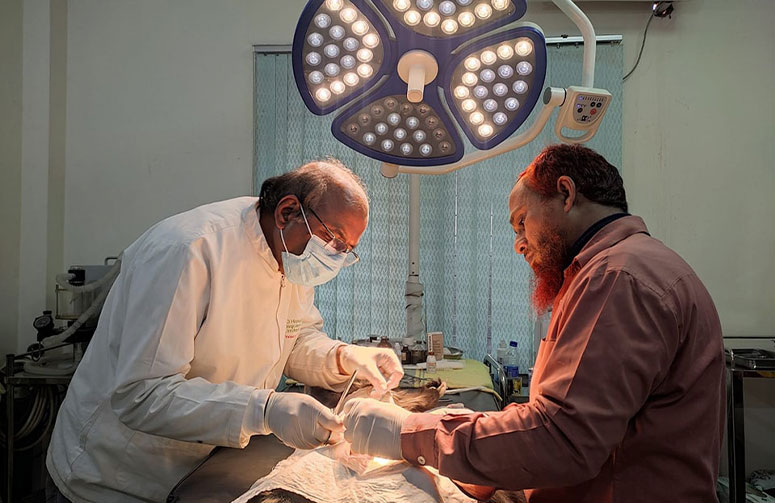 We Provide Best Services for Your Pets
Thorough check-ups and preventive care can help alleviate serious health problems. We offer a wide range of veterinary services to keep your companions feeling their best:

Vaccination and Deworming Services
At LD Veterinary Hospital, we prioritize your pet's wellness through our comprehensive vaccination and deworming services.

GENERAL CHECKUP
Our dedicated team conducts comprehensive evaluations to ensure your pet's overall health and well-being, providing you with peace of mind.

GROOMING
Indulge your furry friend in a world of grooming luxury that enhances your pet's comfort and style, leaving them looking and feeling their best.

SPAYING
We prioritize the health and well-being of your pet through our spaying services.

DIAGNOSTIC AND THERAPEUTIC SERVICES
We offer advanced diagnostic and therapeutic services to ensure the optimal health of your beloved pets. Our skilled professionals utilize cutting-edge techniques to accurately diagnose and provide effective treatments, guiding your pets towards a healthier and happier life.

EMERGENCY MANAGEMENT SERVICES
LD Veterinary Hospital is here to provide swift and skilled emergency management services for your pets. Our dedicated team is prepared to handle unexpected situations with expertise and compassion, ensuring your furry companions receive the critical care they need in times of urgency.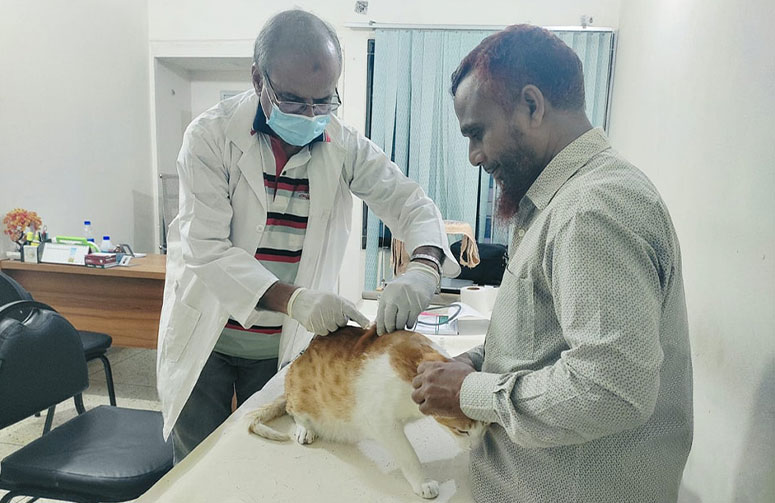 Give Your Pet Natural & Effective Health care
Duis aute irure dolor in reprehenderit in voluptate velit esse cillum dolore eu fugiat nulla pariatur. Excepteur sint ocaecat cupidatat non proident, sunt in culpa qui.
Officia deserunt mollit anim id est laborum. Sed ut perspiciatis unde omnis iste natus error sit voluptatem accusantium. Officia deserunt mollit anim id est laborum.
Stay Informed with Our Newsletter